INDEPENDENCE CUP - 2016
Telugu Association of South Korea (TASK) Sports Club is back with a bang to organize the Independence Cup, a hard tennis ball tournament on July 10th and 16th, 2016.
We have conducted similar tournament last year and it was a huge success with all your overwhelming support. We are proud to welcome you all again to witness the best cricketing tournament in south Korea. We have Indian food stalls which serve authentic Indian food at a very nominal prices. Check below for the teams participating and the fixtures of ournament.
We thank Sungkyunkwan University, each and every member who contributed for their great support in organizing this tournament.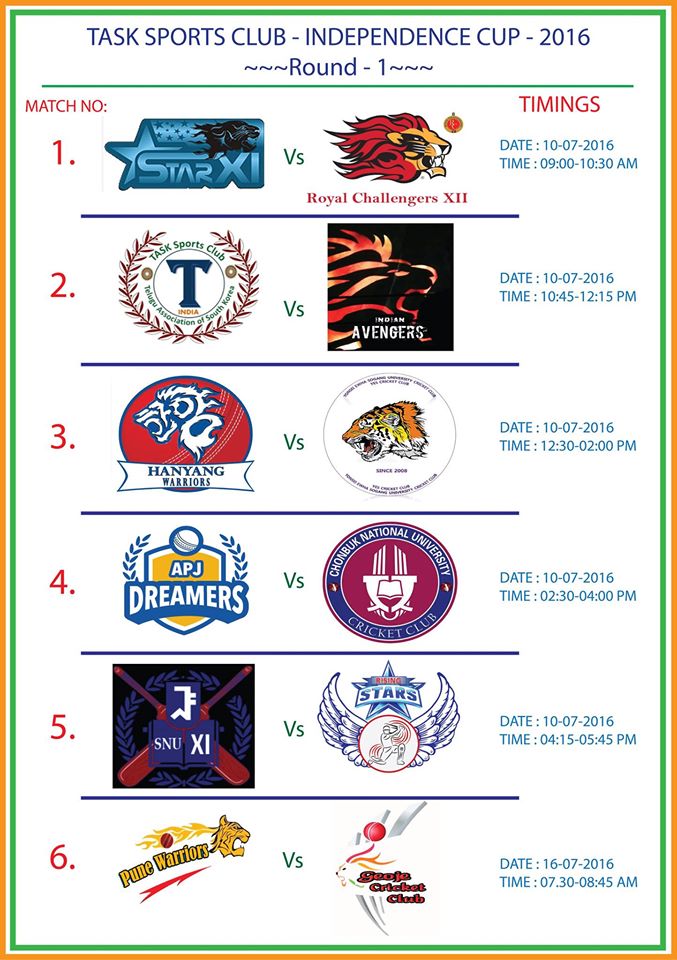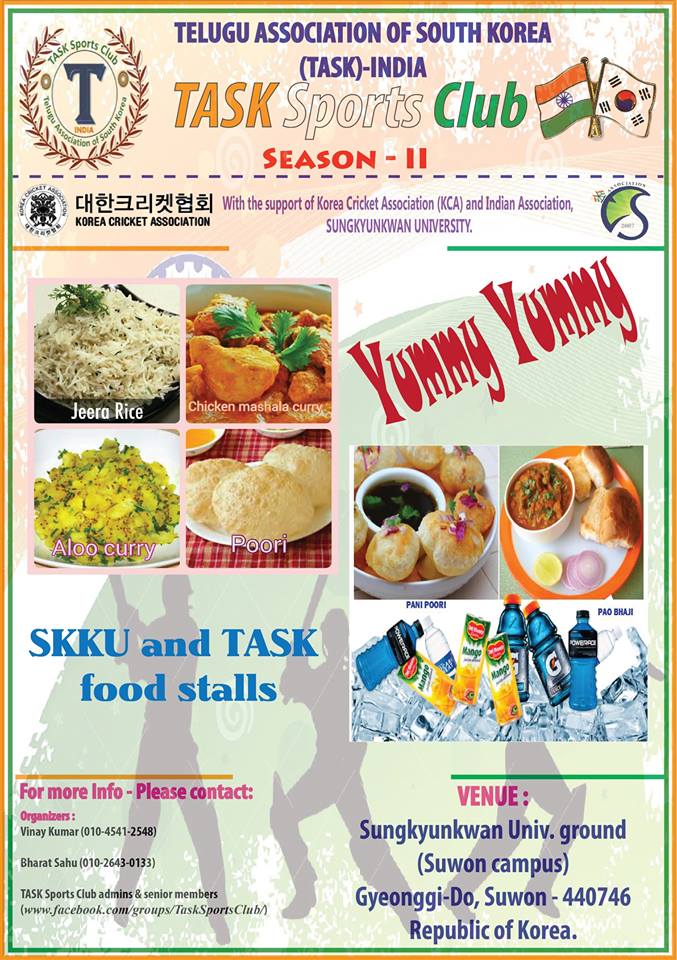 Check for the score updates ball by ball at here
Join our TASK Sports Club in Facebook for latest updates.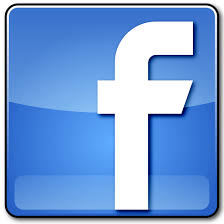 For further queries please contact the following people. Thank you.
Dr. Venugoapl Nulu (010-3028-3639)